firefighting equipment
for lithium-ion batteries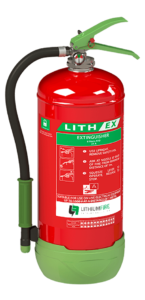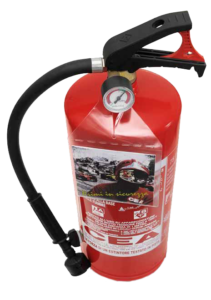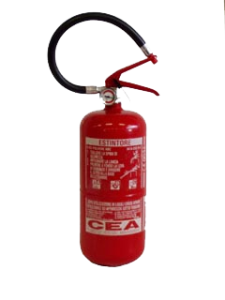 FIREFIGHTING FOR LITHIUM-ION BATTERIES
A revolutionary extinguishing agent!
Lithium-ion batteries are part of our daily lives: smartphones, tablets, laptops, latest generation appliances, e-cigs, bicycles and electric scooters, cars, etc.
For our safety it's important to know that, in the event of a failure of a lithium-ion battery, the common powder, foam or carbon dioxide extinguishers are not able to counteract, nor to extinguish the flames of a possible fire.
Thanks to the extinguishing technology of the AVD (Aqueous Vermiculite Dispersion) innovative principle the fire is suffocated, preventing possible re-ignitions and propagations. For this reason, specific fire extinguishers adopting AVD protection should be used to combat lithium-ion battery fires.
GIEM Ghirardelli has always been at the forefront of the fire protection industry, and has selected for its customers the best manual firefighting device on the market: Lithium Fire, the only one really capable of extinguishing any fire caused by lithium-ion batteries.
Ghirardelli is a supplier, distributor and certified installer for Lithium Fire extinguishers.
The AVD extinguishing agent is a natural mineral-based product, vermiculite, non-toxic to humans, plants and animals.
The water contained in the dispersion absorbs the heat, helping extinguishing the fire, while the vermiculite forms a film around the battery, isolating it from the oxygen present in the air and cooling it further, thus preventing re-ignition.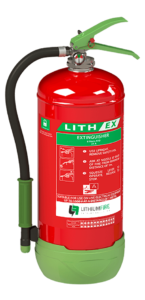 LITHIUM-ION BATTERIES EXTINGUISHERS E-COMMERCE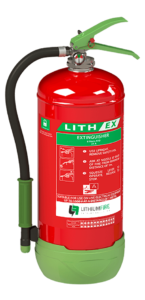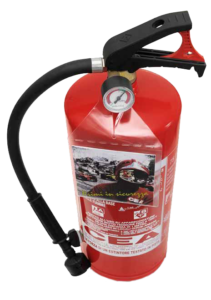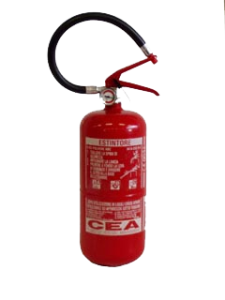 In our e-commerce you will find specific lithium-ion batteries fire extinguishers Lithium Fire, as well as other fire extinguishers of several types and sizes, ideal for home and for any work environment.
Large-format fire extinguishers suitable for an industrial environment in addition to the standard firefighting equipment, for large installations and energy storages.
The 500 ml size fire extinguisher is suitable for small devices (smartphones, electronic cigarettes), for domestic use and in small environments (car interior).
Marine fire extinguishers are MED approved, EN3 certified and CE marked.
Different formats are available.
Different sizes of fire extinguishers suitable as manual fire protection devices inside the company premises for workers safety and protection.
APPROVED STORAGE and PACKAGING
Lithium batteries packing and storage is a crucial phase, since this procedure allows to eliminate completely the risks of dangerous reactions, such as short circuits, heat development, electrolytes leaks.
Of course, it is necessary to use approved containers made with specific materials.
Ghirardelli, leader in fire protection, adopts Airbank certified products to ensure safe storage of damaged or defective lithium batteries:
steel drums with pressure relief valve;
polyethylene containers;
steel containers;
cardboard containers;
absorbent powder of mineral origin.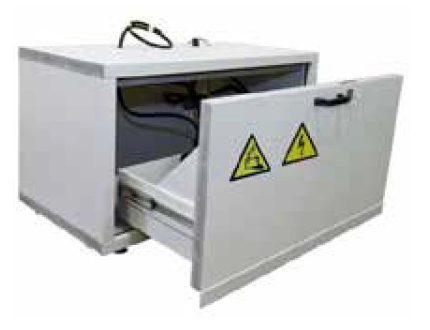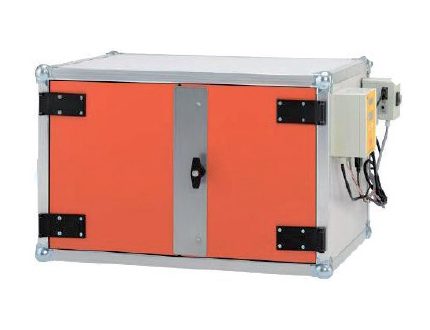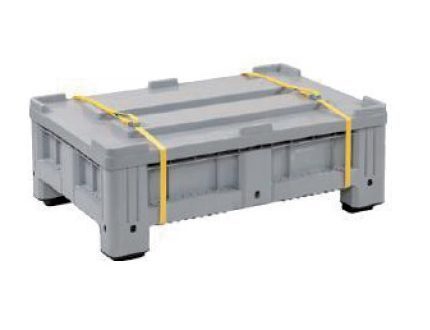 LITHIUM-ION BATTERIES EXTINGUISHERS